Expertise meets critical thinking
vBase Digital provides digital strategies and expert marketing services. Having a deep understanding of the user journey, our clients entrust us with coordinating a range of outbound and inbound channels. Our services include but are not limited to marketing automation, SEO-focused content, performance-driven campaigns (e.g. Google Ads, Facebook Ads, LinkedIn Ads), and value-adding CRM. We are results-oriented and data-driven. Our test-and-learn approach has been proven successful by our long-term partnerships.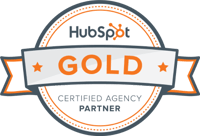 For over 10 years, our digital marketing experts have served clients across Asia, the Middle East, Europe, and North America. Coming from MNCs, SMEs, NGOs, and startups, our marketers have worked within a range of industries themselves, such as tech, education, consumer goods, the arts, retail, and wellness. In 2020, with the rise of blockchain technologies, our team always stays up-to-date with the latest industry trends and news to provide bespoke digital marketing solutions that facilitate business growth in the blockchain space. Whether you are promoting crypto, DAO or Web3 projects, our experts will provide you with results-driven marketing strategies.